A new breed of Stability Yachts with DUAL MODE SWATH CAT and diesel solar electric jet propulsion technology to reduce motion at rest and underway,
TRUE alternative to stable, green and noiseless sailing.



---
DUAL MODE SWATH CAT
(Small Water plane Area Twin Hull)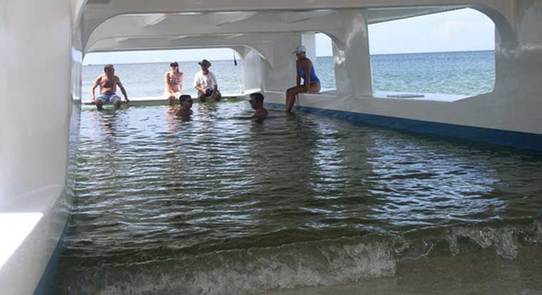 SWATH is a mature technology used by the military and for deep-sea research ships. Up to the present moment, it has not been available in a private pleasure yacht. SWITCHING FROM CAT TO SWATH MODE is very simple, in SWATH mode Stability 66 newly shaped hulls are now underwater reducing the upward forces on the vessel as the wave passes through. This new technology significantly reduces the vessel's vertical movement and totally eliminates the quick jarring movements without the need of expensive, heavy and fuel thirsty gyroscopes . If you are operating in quiet seas and no longer require the SWATH mode than you can switch to
wave piercing power catamaran
mode that raises the hulls out of the water. Now your fuel savings is enormous the vessel becomes less than half its weight. Yes this vessel totally changes its operating characteristics to fit your needs and existing conditions! You can navigate in less than 2 feet of water and go over crab trap lines without experiencing that tension felt when you think about the inconvenience and cost of fixing the shafts and propellers you are about to destroy. With jet drives propulsion, less than half the weight of a comparable yacht and an 18 inch shallow draft, we were able to install a system on the boat that allows you to pull yourself off if you should go aground. As a result, go ahead drive it right up on the beach and enjoy your personal shaded water front.
---
---
Why is it so hard to come back on-board after I go for a swim?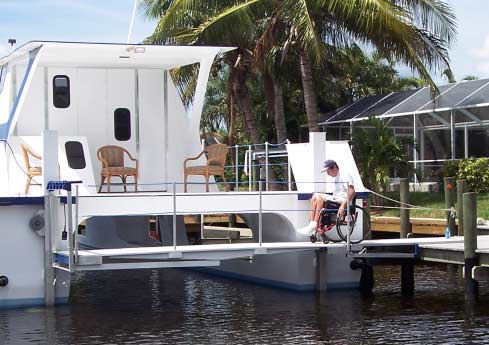 The next time you are going on to the roof of your house, place the ladder as vertical as possible, then have someone shake it as you are going up. But why stop there; Try putting a scuba tank and weight belt on as well. This is the same set of conditions you encounter trying to get back on a boat after swimming or diving on a conventional yacht. What will be the technological breakthrough that will solve this problem?

It can be certainly answered in one word ELEVATOR. Like our sport model Stability 60, our elevator extends at the stern from side to side and goes 2 feet below the water so you can float on to it and then be lifted to deck level. An even worse situation arises when boarding from a tender. Both boats are moving and the tender is very unstable due to its size. We totally avoid this situation by piloting the tender over the elevator and raising the tender to deck level where you can easily step out.
---
---
Why do I have to spend so much money on Fuel to run my yacht?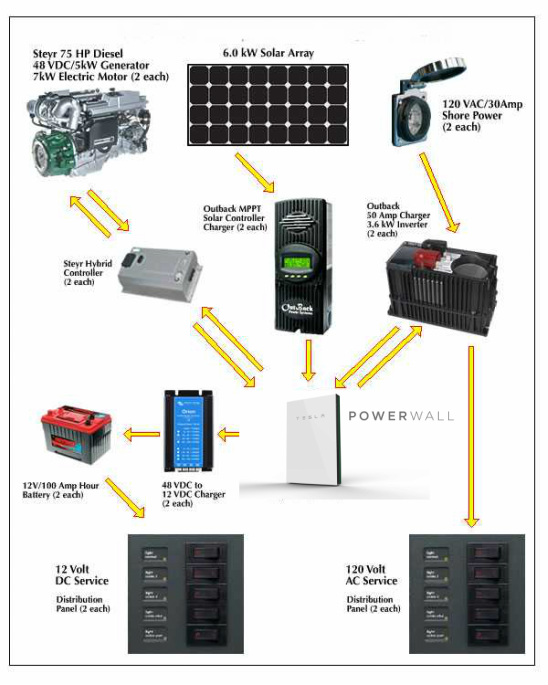 The DUAL MODE SWATH CAT can also be fitted with our diesel Solar-Electric Technology system. The electric DC motors drive the engine shaft in tandem with the Diesel motors and the solar cells energy supplies the power to the electric motors and charges the newest Tesla PowerWall 2 battery banks. Thanks to our sophisticated electronic controllers, and self-optimization, the diesel-electric systems can handle varying load requirements efficiently. This environmentally friendly diesel solar electric Jet propulsion technology marks a new chapter in the history of pleasure boat propulsion systems. It not only assures zero emissions and low speed maneuvering in harbors, noiseless drive on inland waters and nature reserves, but also eliminates the need for separate generator units for other on board equipment. The "zero emissions" electric drive mode allows a speed of around 10 knots using solely electric propulsion and switches to the combustion engine with an easy turn of the ignition key. The ingenious propulsion then gets "boosted" by the electric drive and enables quicker acceleration, lowering fuel consumption, improving response and dynamics. These are further irrefutable arguments that Stability Yachts and
Steyr Motors
are introducing a cutting edge technological advance. Stability 66 dual mode SWATH cat can also be operated entirely with 100% Solar Power at around 6 knots using electricity generated from the solar cells directly to the electric motors without the need to store power on the batteries extending their life even further. Enjoy comfort, fuel free and noiseless sailing all at the same time. In the event of rough seas the boat can be lowered in the water in SWATH mode at various increments to maintain stability. This is a breakthrough no other mono hull or multi-hull pleasure yacht will adapt themselves to solar power and sea conditions as well.
---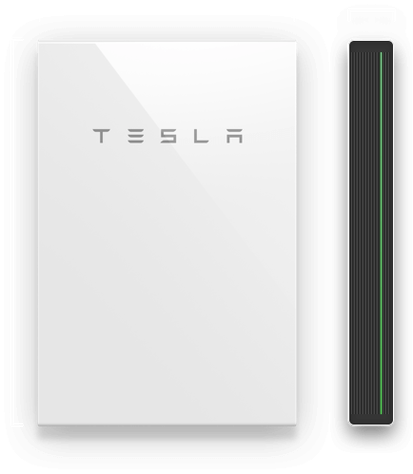 ---
Why do I have to spend more money for Crew members to pilot my Yacht?


| | |
| --- | --- |
| | You don't. You can maneuver our new Stability 66 dual mode SWATH cat by yourself. With the included JetMaster Joystick (IMI) Controls, a full-featured control system based on a Programmable Logic Controller (PLC) and proprietary software developed by Marine Jet Power for their water jet propulsion. Easy and logical to use, even inexperienced boat users look like pros. One-hand close quarter maneuvering gives total control of your boat. Docking and backing into a slip is simple with same-sense steering, just push the joystick in the direction you wish the boat to move. With their Remote tether control, auto-steer (Autopilot) interface and get-home backup systems, you will not hesitate one second to finally go out on your own. |
---
Specifications are subject to change without notice.